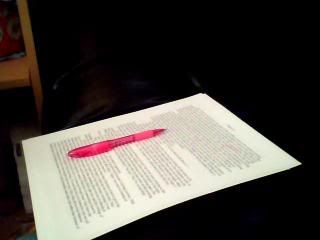 I had all but given up on making the deadline earlier this week when I realized I would still have to write a pitch, a bio, and beef up my synopsis for this on top of finishing editing my novel.. but after a couple whirlwind editing sessions on Friday and Saturday, I decided I might actually have a chance if I busted my ass.. J sat me down, duct taped me to the chair, put my headphones on my head and my manuscript and laptop in my hands and told me to
get my butt in gear
get to work. Don't worry, he's making sure I stay hydrated and feeding me the occasional snack..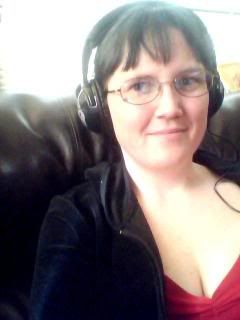 Hopefully they won't reach 10,000 submissions before I finish.
So leave me a comment.. wish me well, wish me luck, encourage me.. or just tell me I'm crazy and I smell funny (
I did shower this morning.. I promise!
). Whatever.
Current status at 1:46pmCT: done editing hard copy, working through document on computer.. starting Chapter 21 out of 24. Need to write one missing scene, write pitch, write bio, beef up synopsis..



Current status at 3:45pmCT: the manuscript is finished! Mom called to see what I'm up to this weekend and told me how proud
of me
she is for all my hard work.. almost cried, so happy.. now for the pitch, the synopsis, and the bio.. Googling pitch-writing..



Current status at 6:52pmCT: belly full of chili, sipping on a Guinness, synopsis done, ready to write pitch and bio.. it's the home stretch people!! I have a bottle of champagne in the fridge with my name on it, I'm going all the way!!!