Last night, I officially began this thing they call 'working out'. I'm not quite sure I get what all the hype is about. It made me breathe hard, made my heart pound, made my skin leak fluids, and now my muscles are all stiff and sore.. and stuff. Am I doing something wrong? Should I stop? Am I sick?
Am confused.
I keep hearing all these things about it making one feel 'energized' and 'lose weight'.. I still weighed the same this morning.. and crap, am I
tired
.
Workout = FAIL.
Okay, okay.. I'll try again tonight.
*******************************************************
Current weight: 160
Weight loss goal: 30lb
(
yep, I really did just put my actual weight on. my. blog. am awesome. hope we can still be friends, now that the mystery is gone..
)
How do I get there?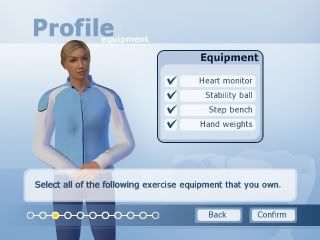 Heh, heh... She said equipment.
We purchased
My Fitness Coach
for Wii and also have
Wii Fit
. I have committed to working out 6 days a week for 15-30min with the My Fitness Coach. I may toss in some Wii Fit with J now and then, and of course our weekend walks to the store will count as well. Once I reach 140lb, I plan to get myself a spiffy new suit, join the YMCA and start swimming again. By the time BlogHer rolls around, I'm gonna get me an awesome cocktail dress to celebrate and show off in.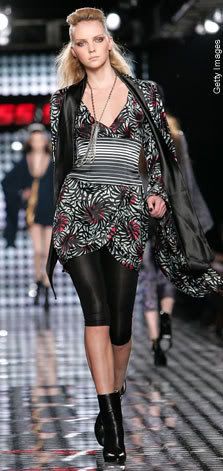 Um... no. Next?
Hey, it's something to keep me busy and keep my mind off of the
ABNA
Contest.. and hopefully, something good will come of it. Right?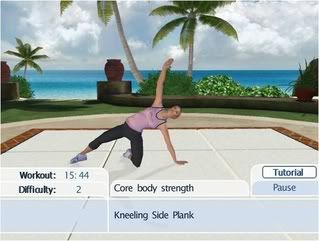 I'd rather be on the actual beach.
I will try to post my 'before' picture soon.. I haven't taken one yet.. not that I'm procrastinating on that at all..