.. and I might just pee my pants.
So, starting tomorrow, I have 30 days to 1) write a 50,000 word novel (NaNoWriMo) and 2) post something on my blog every day (NaBloPoMo). Honestly? I think the latter of the two will be more challenging.. I have to come up with like almost 30 things to post about! I may have to join in on this Wordless Wednesday deal.. and I'm liking my 10 Things Tuesday (seriously people, you should try it..). Oh, to have a reliable internet connection on my laptop.. *sigh*... Soon.. I hope.
So, I apologize in advance for not keeping up with reading and commenting through the month of November.. Except, those of you who'd actually care? I'll probably still be reading and commenting with y'all cause.. y'know.. you acknowledge my existence and stuff.
Perhaps I should go make a little list of random blog post ideas to refer back to when my brain stops functioning and my fingers go numb and rebel.. right after I do our school time for today (
with children who are currently stuffing their face with Halloween candy.. that will make them work faster, right?

)
and make my Target shopping list.. The Target list sounds more fun.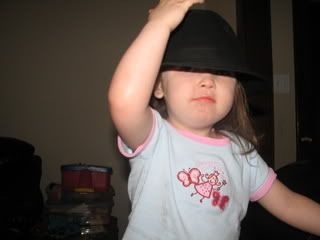 Sitemeter makes me giggle: I had a page view from someone who Google'd 'breasts stroked mermaid moan'.. um.. wow.